The colours, the music, the lights, the decorations… Christmas fills our homes with warmth and cheer, an atmosphere that is perfected by the typical cakes for this joyful celebration – the most important of all, Panettone.
Piaceri Italiani enriches your Christmas festivities with the fragrant softness of our traditional Panettone and Pandoro, made only with the best ingredients, carefully selected, and a slow, artisan production process. And the party begins.
Quality takes time and care
Traditional production methods are combined with highly innovative technologies, creating classic seasonal cakes with state-of-the-art processes. The origin of the high quality of Piaceri Italiani Panettone and Pandoro is their long, natural leavening with only sourdough, the same since 1964, guaranteeing unmistakable softness and flavour.
Even the cooling is a slow, natural process: the panettones are left to cool upside down for over eight hours, in order to preserve their characteristic domed shape and their characteristic aromas. In total, to make a Piaceri Italiani Panettone, from preparation of the sourdough to packaging, it takes over 60 hours.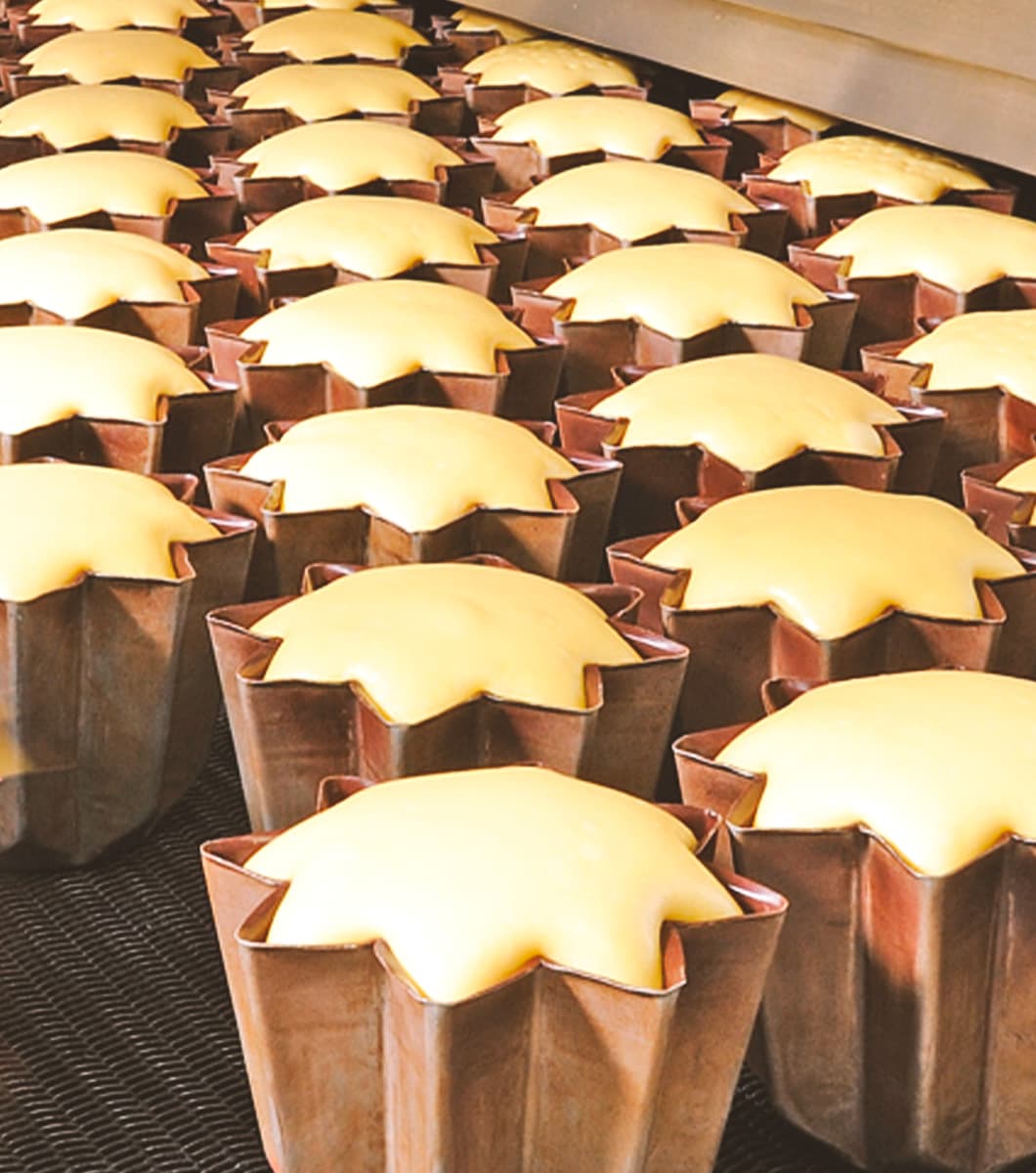 Piaceri Italiani Panettone and Pandoro, fluffy and authentic
The choice to use sourdough entails manual preparation, which requires a lot of skill and care. Indeed, compared to other types of yeast, the fermentation takes place much more gradually, allowing us to produce Panettone and Pandoro with extremely fluffy dough, a typical airy structure and an appealing, characteristic flavour, which is easy to digest.
Our Piaceri Italiani Christmas Cakes are made with fresh eggs, high-quality candied orange peel, citron from Calabria, superior-quality, juicy grapes and natural citrus flavours.
Christmas Cakes, a tradition to be respected
Panettone or Pandoro? Whichever one is your favourite Christmas cake, you won't be able to resist our Piaceri Italiani Panettone or Pandoro. Our traditional Panettone is super-soft, with lots of candied peel and raisins, perfect for those who appreciate a full flavour that is richly fragrant. If you don't like candied peel but you love raisins, you can choose our Panettone without candied peel, with over 28% raisins, while if you prefer Pandoro to Panettone, we have just the thing for you: our Piaceri Italiani Pandoro will perfectly satisfy your desire for a soft, delicate texture, giving you a moment of authentic enjoyment.