Lake Como is the ideal backdrop to inspire pastry production that makes creativity and originality its real pride and joy. Our Piaceri Italiani confectionery offer for celebrations makes use of the experience, artisan skill and reliability of expert pastry chefs who have worked in the sector for five generations, to celebrate seasonal festivities at their best, with tasty, fun pastry options such as Carnival Chiacchiere.
Piaceri Italiani Carnival Chiacchiere, simply delicious
The Piaceri Italiani Carnival Bakery offers the most typical pastries for this festival, the obligatory Chiacchiere – simple, crumbly and crispy, ideal for livening up the table or finishing a party with a delicious treat.
You can choose our Classic Chiacchere, sprinkled with icing sugar, or our Piaceri Italiani Chocolate Chiacchiere, coated with delicious dark chocolate.
Fun, authentic, delicious
The art of confectionery, inspiration, and efficiency of production are used to bring to life fun, festive creations, made even more desirable by the fact that they are available only for a short period of time. 
Our Piaceri Italiani Carnival Bakery start with a careful search for the best raw ingredients, and continue along a production chain of modern technologies, quality certifications, and promises of authenticity, such as the choice not to use additives or artificial flavours.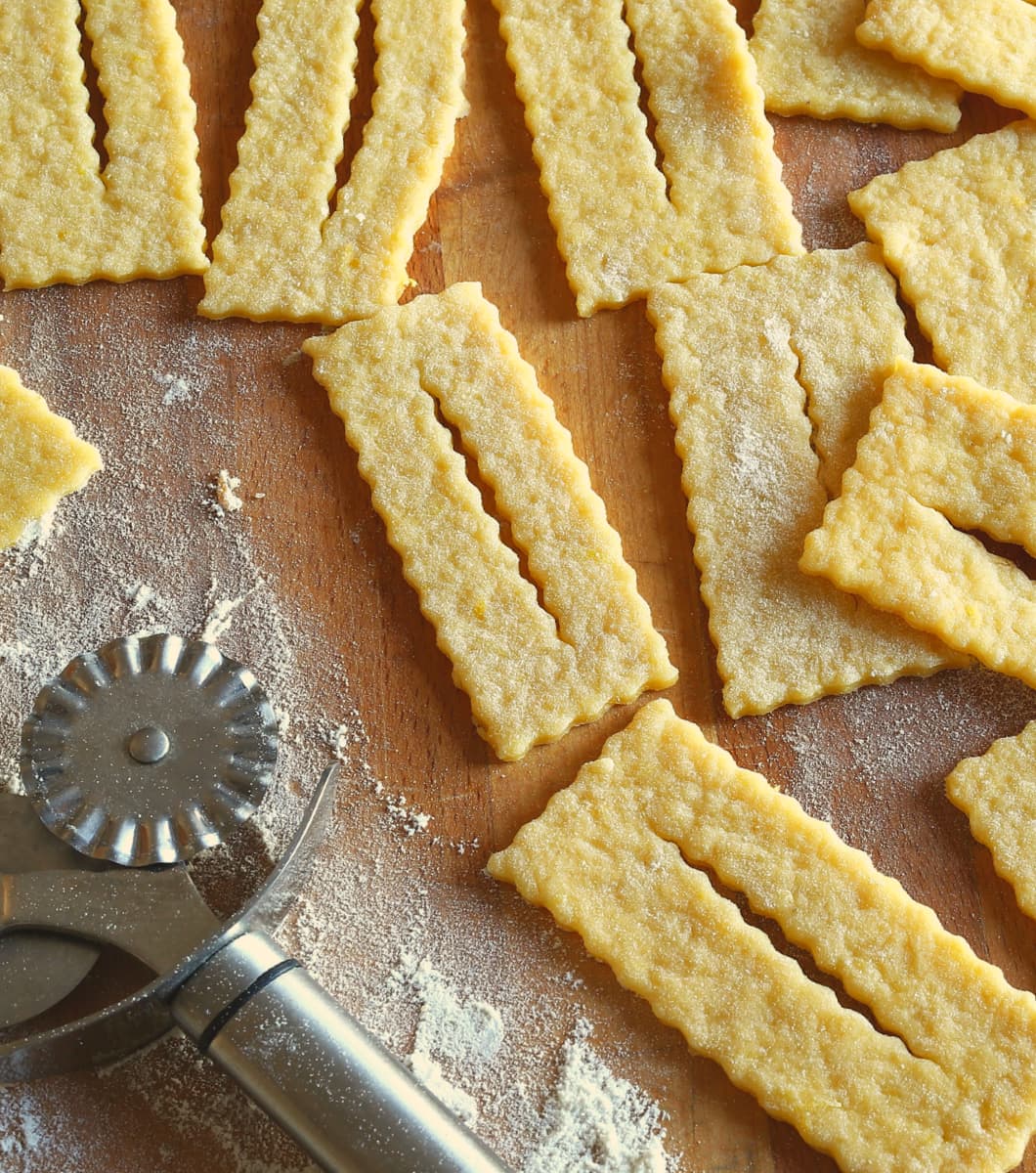 Carnival, festivals should be sweet
Chiacchiere, Frappe, Cenci, Bugie… whatever they are called in different parts of Italy, you always know that this seasonal speciality will satisfy your desire for something sweet, fragrant and tasty.
Our Piaceri Italiani Carnival Chiacchiere respect the original recipe, made from egg and flour, adding a touch of extra richness in their chocolate version. To enjoy them at their best, we recommend pairing the delicate texture of Chiacchiere with a dessert wine or a straw wine.