Soft and full of flavour, our Piaceri Italiani Gnocchi are an ideal first course for those looking for an alternative to pasta that encapsulates authenticity and warmth.
Potato Gnocchi, Potato Dumplings and Spinach Spätzle made with natural ingredients, with a fresh, authentic, homemade flavour.
Piaceri Italiani Gnocchi and Spätzle that really taste homemade
The utmost care taken over the quality of the ingredients and the entire production process makes all the difference: from direct control over the production chain to guarantee that we receive the best raw ingredients, to the use of the strictest safety criteria throughout the production cycle, right up to the use of machines that allow us to replicate the flavour, consistency and freshness of homemade gnocchi, every action is designed to bring a masterpiece of flavour to your table.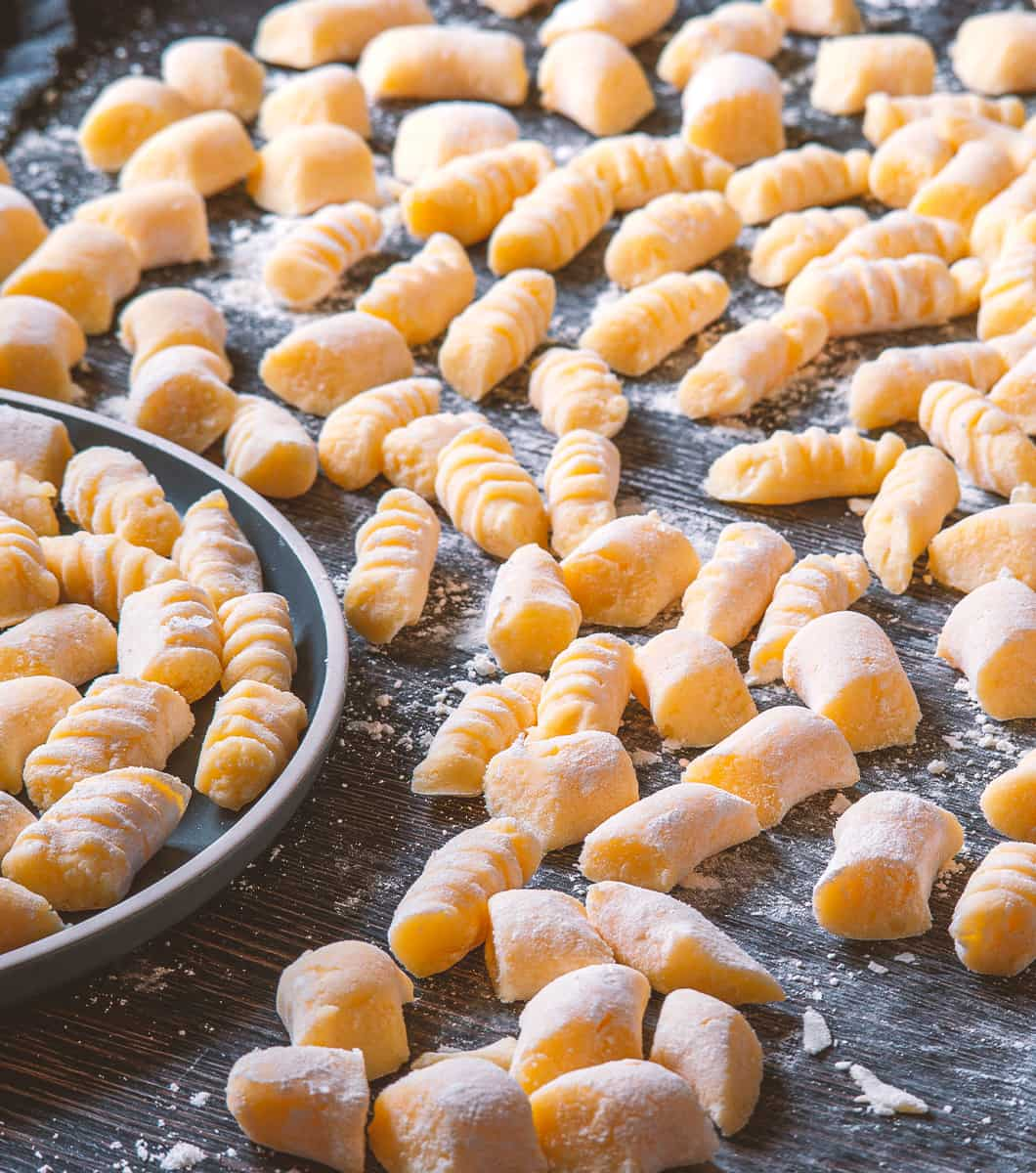 Good for you and for the environment
Our Piaceri Italiani Gnocchi and Dumplings are made exclusively with hand-selected fresh potatoes, without the use of industrial puree or dehydrated potato flakes, and steamed with their skins in order to preserve all their sensory qualities – and the same is true of our 100% Italian fresh spinach Spätzle. You can savour a truly excellent, authentic taste, the fruit of high-quality ingredients.
The entire production process is powered by certified green energy, coming from renewable sources that release no CO2 into the atmosphere. Additionally, all production waste is collected and transformed into organic material that is used in the production of Biogas.
Easy to prepare, for people who can't wait to tuck in
To enjoy our Piaceri Italiani Potato Gnocchi (oval or striped), our Potato Dumplings and our Piaceri Italiani Spinach Spätzle you only need 3 minutes – just cook them directly in the frying pan with your favourite sauce and 100ml of water, and you will get a perfect result.
If you are looking for the ideal pairing, accompany our Gnocchi with meat ragù, our Piaceri Italiani Dumplings with a seafood sauce, and our Spätzle with cream and speck.