Rediscover the flavours of the past, immersing yourself in the fragrances and authenticity of Calabrian traditions, from genuine, high-quality meats to the hot, spicy taste of chilli.
Our Piaceri Italiani Calabrian Cold Meats are the expression of a simple, authentic land, where production processes respect the artisan methods of the past but also learn from the enterprising spirit of the new generations and their push for innovation.
An innovative, sustainable production model
Our Calabrian Cold Meats are produced in an integrated, closed-cycle supply chain system, from the livestock to the fields of chilli, from the processing of the ingredients right up to the renewable energy plants and the distribution chain. The farms are all open-air, with free-roaming and semi-wild livestock, in order to leave the animals free to root about among ancient olive groves, oak trees, and cork oaks, in the woods of the Ionian Hills of Presila, in complete harmony with the rhythms of nature.
Everything coexists within a production model with a perfect balance between tradition, innovation, and sustainability.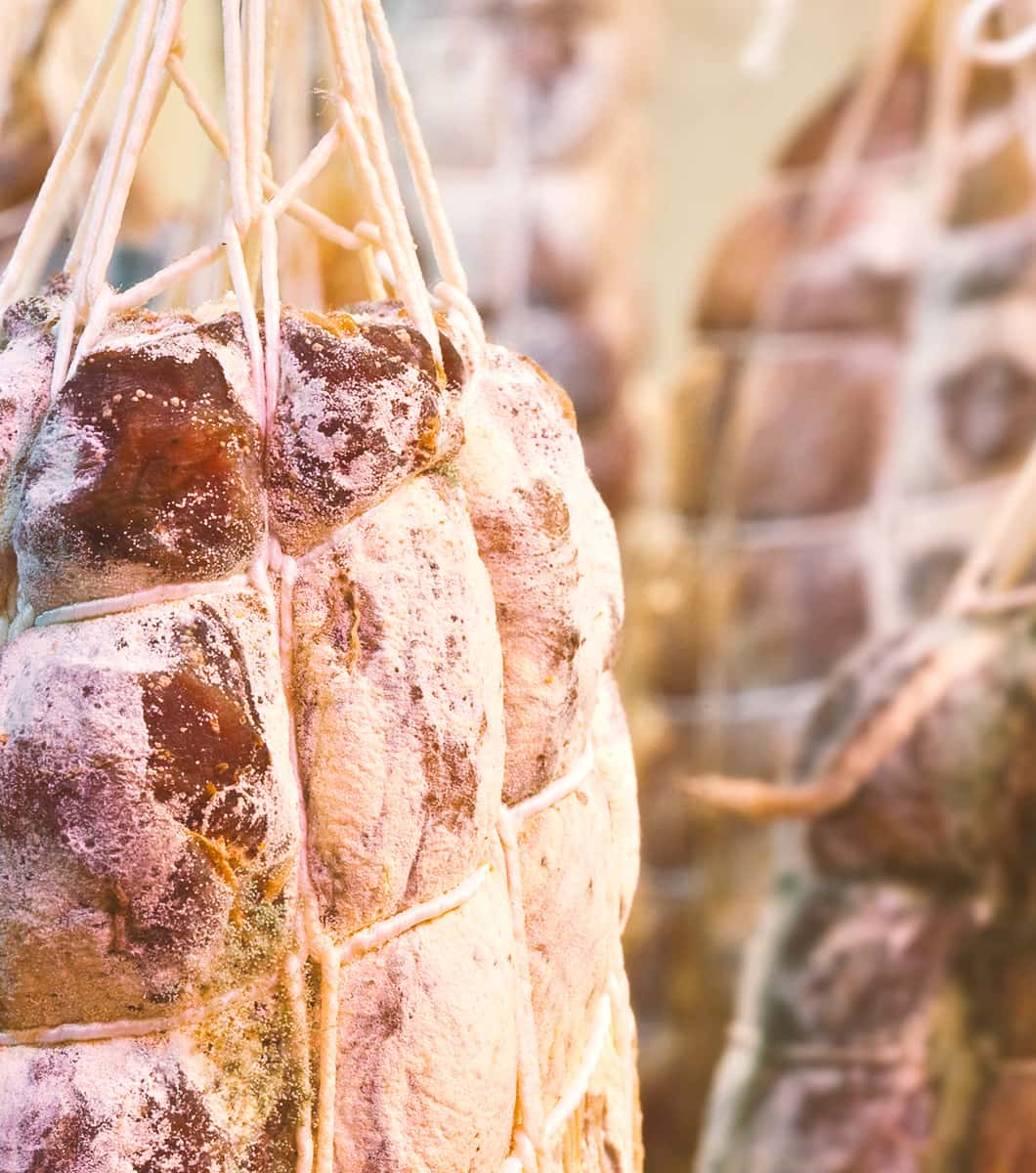 Piaceri Italiani Calabrian Cold Meats, spicy and delicious
One of the most emblematic Calabrian Cold Meats, our Piaceri Italiani Spicy Calabrian Nduja revisits the original recipe, replacing the cheaper cuts with high-quality lean meat, pork-fat, jowl bacon, and spicy Calabrian chilli purée from within the production chain. On the other hand, our Spicy Calabrian Sausage DOP is made with pork shoulder and bacon from pigs born, raised, and slaughtered in Calabria, combined with wild fennel seeds and spicy Calabrian chilli purée. From local pork thigh and tenderloin we make our Piaceri Italiani Spicy Calabrian Soppressata DOP, with black pepper and chilli purée, hand-braided and pressed using boards of olive wood, while our Spicy Calabrian Spianata is made from lean meats and bacon, blended with black pepper or spicy Calabrian chilli purée and pressed in traditional steel grills. All our Piaceri Italiani Cold Meats contain no gluten or dairy products.
A flavour that leaves its mark
Our Calabrian Nduja is delicious spread on a slice of hot toast but thanks to its versatility, it is second to none when used as a condiment for pasta or pizza or as a base for ragout or tomato sauce, especially paired with aged cheese or vegetables and pulses. Our Piaceri Italiani Spicy Calabrian Sausage is also excellent as it is or can be enjoyed as part of a meat and cheese board, with cheese and other typical Calabrian cold meats. You can also use it to prepare appetising panini or in chunks in sauces and quiches. Our Spicy Calabrian Soppressata can be savoured on its own, as a starter, paired with homemade bread, or as part of a meat board. Ideal as a topping for pizzas, panini, or focaccias, you can also enjoy it as an ingredient in sauces, lasagna, and parmigiana. Last but not least, our Piaceri Italiani Spicy Calabrian Spianata, with its intense flavour, is perfect to serve as a starter or for delicious snacks, for example on a pizza with oregano and black olives.